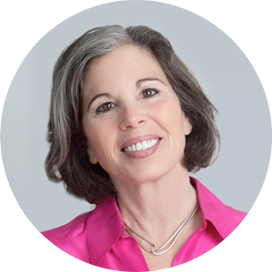 Gina Barnett began studying acting at age nine, was acting professionally by her early twenties. She began coaching professional actors herself while in her late twenties. In 2007 she created Barnett International, an executive comunications consulting firm to bring her expertise regarding stage craft to professionals of all stripes. She's consulted and coached at such global organizations as Novartis, HSBC, GSK, The Guggenheim Foundation. Since 2011 she's been speaker coach for the mainstage TED Conference.
Her knowledge of the profound effects (on oneself and on others) of presentational style and presence has resulted in her working all over the world from Russia to Thailand to Spain. She's coached thought leaders in science, heath care, finance, the arts, and technology. Having worked with individuals from over thirty countries and cultures including Bangledesh, Japan, Brazil, Jordon, China, India, Agentina, Mexico and most of Europe has only deepened her belief that communication excellence in today's global economy is essential for success, that leadership presence is a craft not a mystery and that it can be mastered.
She works, writes, plays – as well as writes plays – in New York, where she and her husband live.
Gina's Consulting Website